Get a Healthy, Shiny Beard with Products from Legendary Beard Co.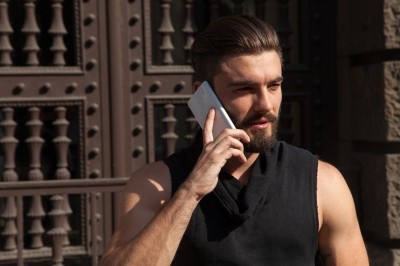 Besides giving you a sexy, clean appearance, a good beard oil will completely moisturize the skin beneath your beard as well as the hair itself. The Legendary Beard Company has a product that has the powerful ability to style your beard while hydrating your skin. The product can help restore hair follicles and pores while keeping your beard well-tamed and soft.
The products contain several key ingredients, like vitamin E that helps keep skin clear along with carrier oils such as sweet almond, grapeseed, argan, and jojoba to keep your skin healthy and soft through cell hydration. Along with these carrier oils, the product contains, Vitamins C and A, Niacin and Biotin as well as a blend of coleus forskohill and garcinia cambogia to improve hair growth and promote vitality and energy.
While keeping the skin under your beard healthy and moisturized, the oil acts as a gentle conditioner for facial hair and the product they offer with special phytoceramides supplements the other products to add vitality and reduce patchiness.
Customers have reported their satisfaction with the products and are in agreement when it comes to the benefits that can be achieved by using the beard oil, beard growth blend formulas and phytoceramides. They agree that beard oil products help when it comes to patchiness and uneven beard length. One customer loved the fact that the product is all natural and said he was able to achieve the results and the look he wanted. Another reported that the product helped him keep the fullness of his beard and that it came in thicker adding to his styling options. Another customer said that using the products gave him a much thicker, shinier beard with less graying.
The best time to apply the products are right after getting out of the shower. Because of its slight fragrance, many find cologne unnecessary. Pour just a small amount of product into your palm and then gently work the beard oil through your beard and mustache so that the moisture reaches your follicles to condition and smooth facial hair for a soft, touchable beard.
Using products from Legendary Beard Co. will ensure a healthy, beautiful shine and fullness to your beard that is sure to please.